LYNWOOD BAIL BONDS
562-867-7900
License# 1845565
"Because You Have the Right to Bail"
Lynwood Bail Bonds
We are the official Lynwood Bail Bonds. We have been operating a Bail Bonds Service in Lynwood for over 25 Years. We are a family owned and operated Bail Bonding Company and we are available here, for you, 24 hours 7 days a week.
We understand that when a loved one gets arrested it can be very scary and intimidating situation. Our bail agents here at Lynwood Bail Bonds are caring and understanding and will do everything in their power to put your mind at ease and we will walk you through the process. If you have a loved in jail, let Lynwood Bail Bonds be there for You.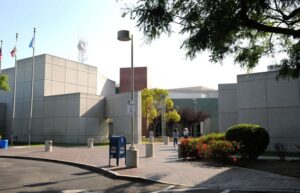 Zero Down Bail Bonds – Lynwood
Lynwood Bail Bonds – Bail Service can be purchased for as little as Zero Down ($0 Dollars Down), We here at Lynwood Bail Bonds understand that the cost of a bail bond can be daunting and we want to do everything possible to make your bail bond affordable. Call or click for detail.
24 Hour Bail Bonds Service
Lynwood Bail Bonds offers a bail bonds service 24 hours a day 365 days a year, including holidays.
No matter what time, day or night, we have bail agents available for all of your Bail Bonding needs.
National Bail Bonds Service
All American Bail Bonds is part of a National Bail Bonding Service. If you have a loved one in jail anywhere within the United States, chances are we have a bail bonding partner nearby. If you have any questions regarding bail please call us @
562-867-7900 or 866-743-8688
Free Bail Information Available